The Han's Eagle Participated In
2019-04-28 14:06:38

浏览次数:
On June 14,the eighth China AUVSC Show and Conference---"Commando Wing"was solemnly opened in Beijing. The Han's Eagle participated in "Commando Wing" and showed VTOL fixed-wing UAV---Sea Cavalry(SD-40) ,which made new progress! The exhibition was located in the Exhibition Center of Zhongguancun National Demonstration Zone. There were institute experts, UAV enterprises and UAV enthusiasts, who came from all over the country, participating in the exhibition.
Our major product is industrial drone---the Sea Cavalry(SD-40) specialized for maritime business. It has many advantages making it stand out from many VTOL drones in the exhibition, such as the design of four arms and eight rotors, heavy payload(6kg), long endurance(6h).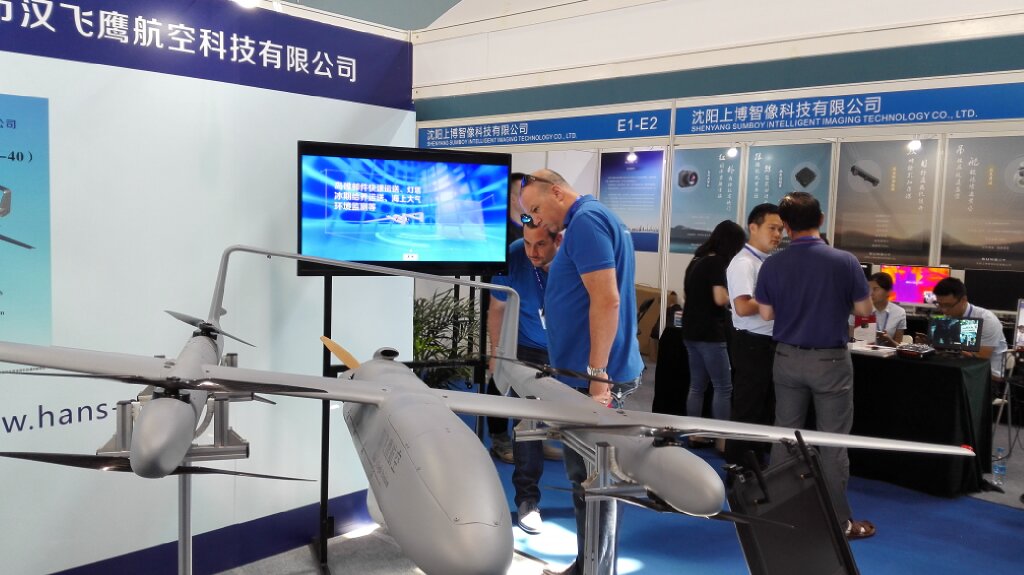 We had received a lot of drone enthusiasts coming to watch the Sea Cavalry(SD-40). The Drone Website, the Public Safety Equipment Website and other internet medias kept an eye on our company and reported on it. Furthermore, several leaders of institutes and senior industry insiders confirmed the advantages of the airframe structural design, the key system redundancy design and other designs.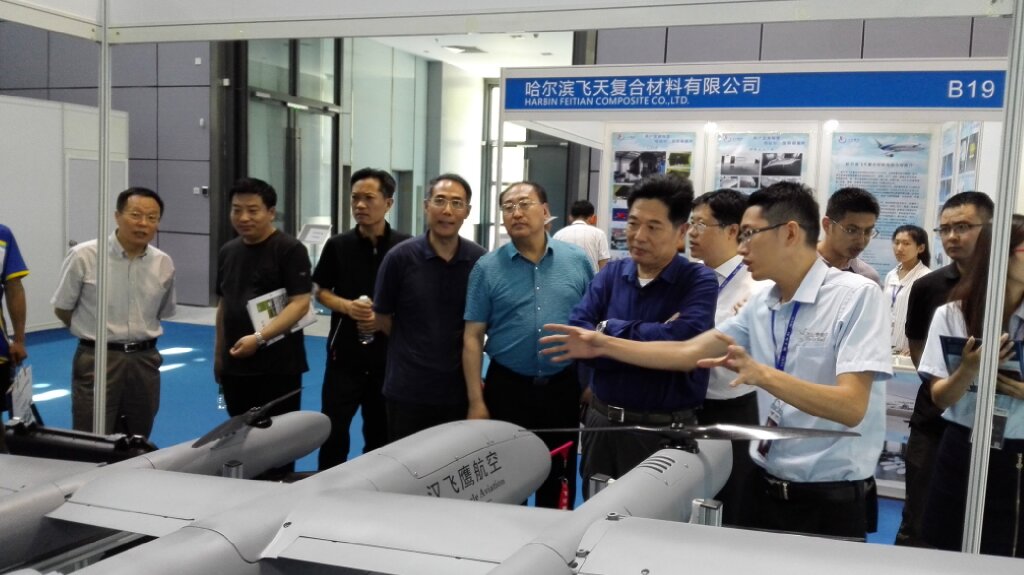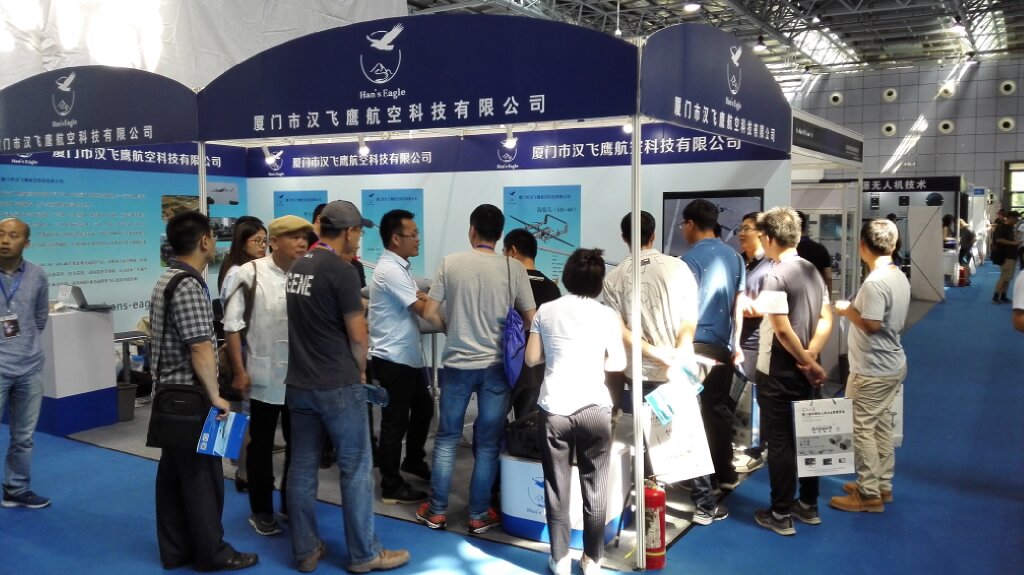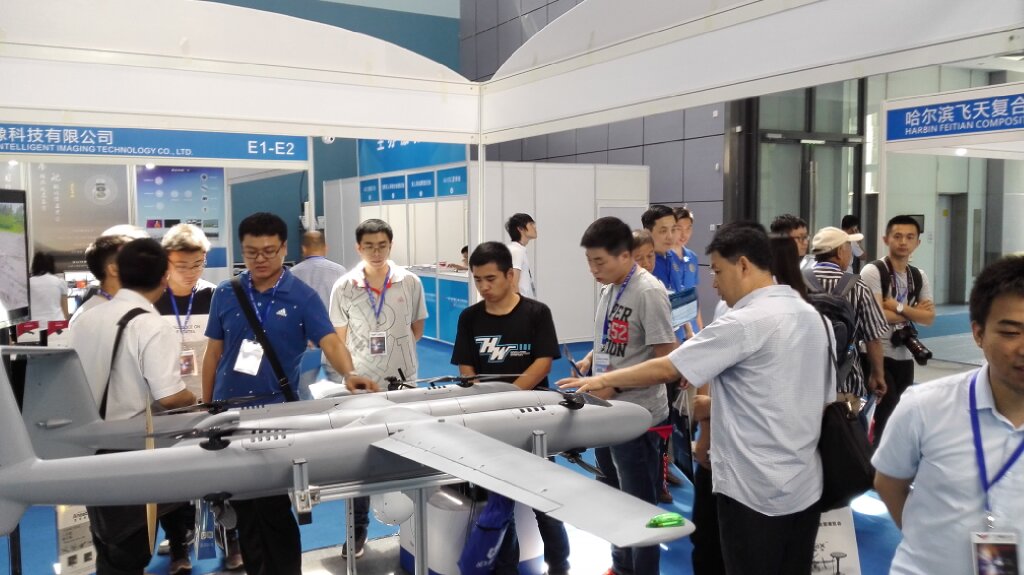 The exhibition was carefully prepared by the Han's Eagle team. Their hard-working on R&D and test , manufacturing, the layout of exhibition should be highly praised.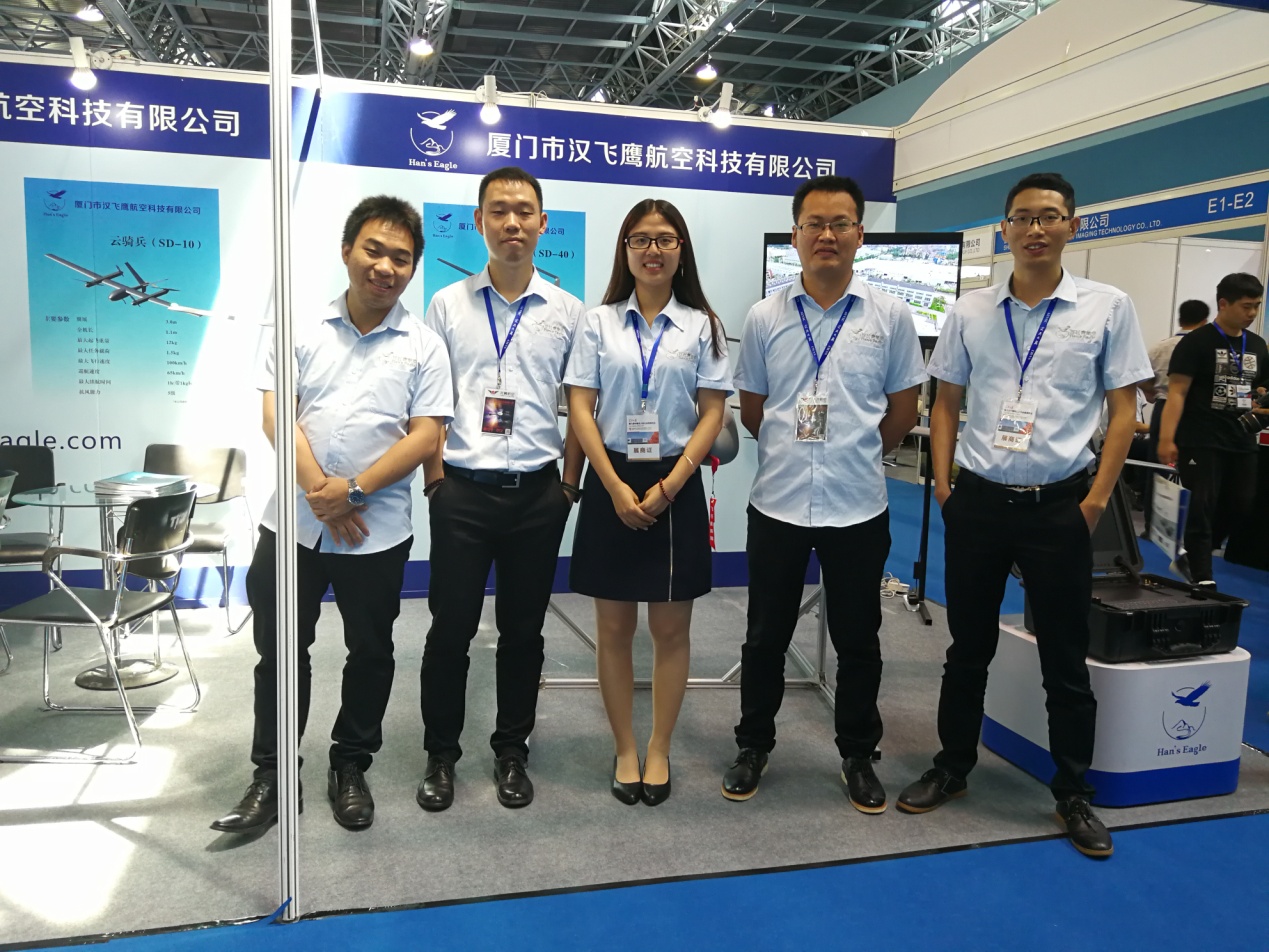 Xiamen Han's Eagle Aviation technology Co., Ltd. is a high-tech enterprise specializing the R&D, production and application services of STOL/VTOL aircraft as well as the base of industry-university-research cooperation with Department of Flight Vehicle Engineering, Xiamen University. The moral of the "Han's Eagle" is to have the eagle's spirit, challenge ourselves and reach out to the world. Adhering to the conception of "sincere, kind, delicate and flawless", our company is committed to become first-class STOL/VTOL aircraft technology provider in China.